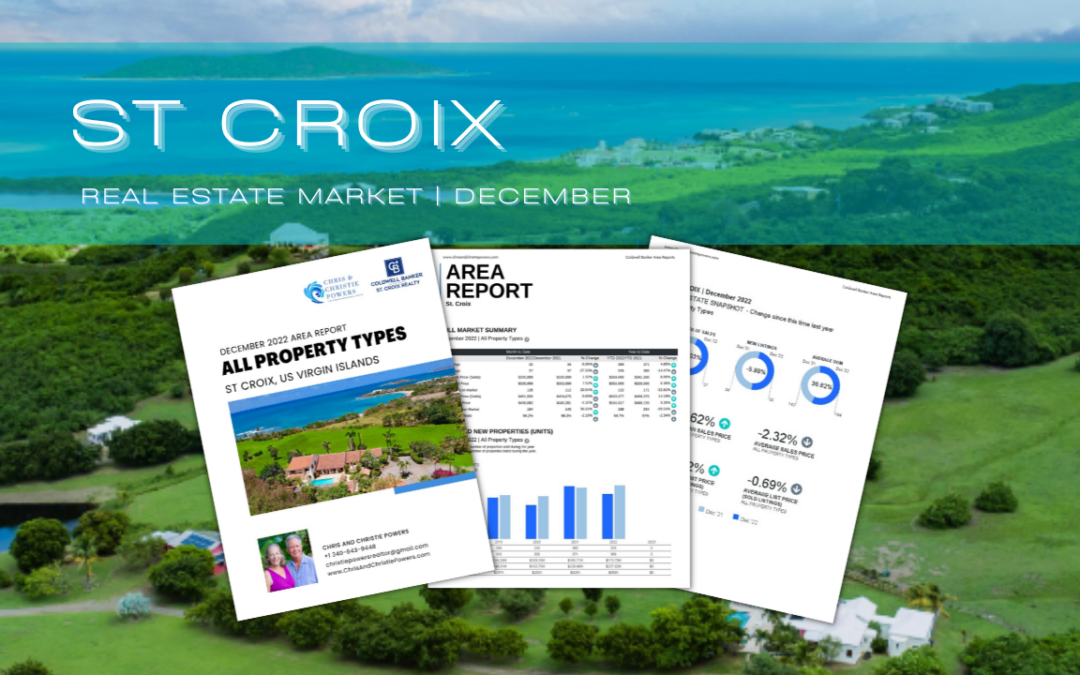 If you are ready to buy a new home or put your property on the market on St. Croix , we encourage you to take a look at the December Coldwell Banker real estate reports — available below! The sales data will be help you understand the number of listings sold, days on market, the median price listed and sold, and much more. If you have any questions, please give us a call or email us directly. We would love to work with you find a paradise home on St. Croix. If you are interested in selling your home, we will be happy to work with you in every stage of the selling process!
Open reports by clicking on links below:
All Property Types – December 2022 Area Report
Single Family Homes – December 2022 Area Report
Condo – December 2022 Area Report
Land – December 2022 Area Report
Note: The average sales price and the average days on market could be skewed greatly by only one sale or because of the small number of sales.
#stcroixusvi #usvirginislands #virginislands #realestate #realtor #coldwellbanker #caribbean #caribbeanhomes