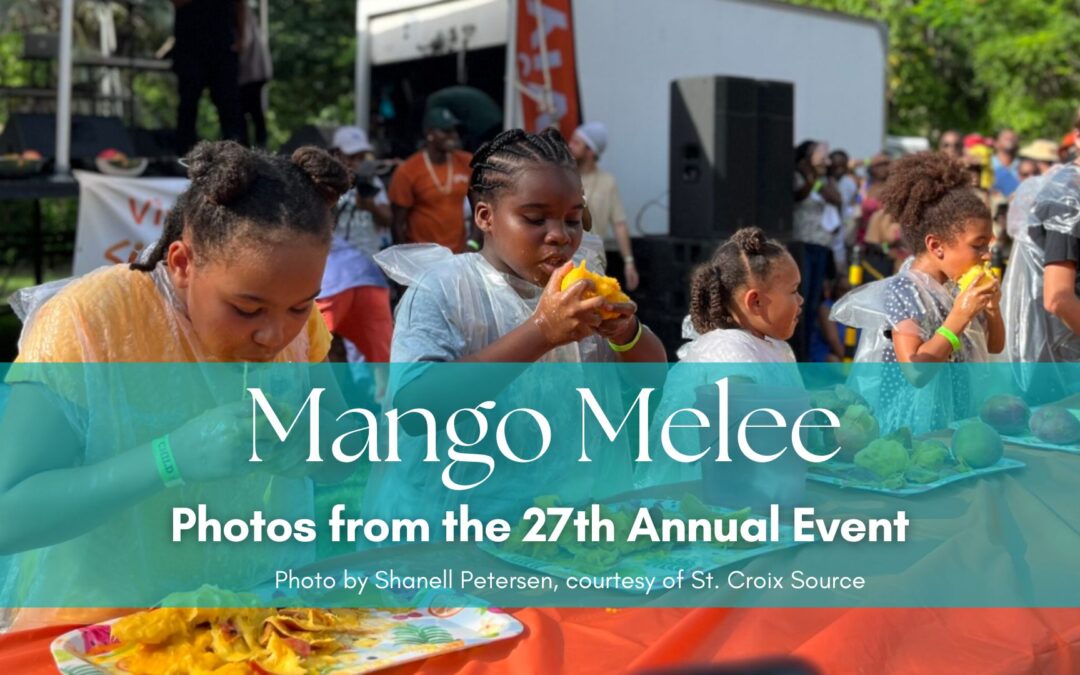 The 27th annual Mango Melee Tropical Fruit and Mango Festival was held in at the St. George Village Botanical Garden in St Croix on July 9, 2023. This popular family-friendly event offers kids activities,  educational workshops, food competitions, tropical fruit demonstrations and tastings, and the ever-popular Mango Eating Contests. Visitors enjoy local food and drinks, arts and craft vendors, cultural dance performances, Moko Jumbies, music and more throughout the day. As the VI Consortium reported, Yasmine Tuitt, 14, defended her title and emerged as the winner of the Mango Eating Competition for the second consecutive year at the 27th annual Mango Melee. 9-year-old Anita Thomas won the Mango Eating Competition in the children category. Congratulations!
Many local vendors also had tables selling mango and tropical fruit delicacies and products. It is a great annual event that brings the community together!
The St. Croix Source has some great photos, check it out here.