Our client, who recently bought a condo with our help, shared some photos and information he received from the Schooner Bay Condominium Association. If you haven't visited Christiansted recently, you will be interested to know that Christiansted is undergoing some major property restorations and renovations! Architect and developer Chris Pardo is in the process of completely renovating the historic King Christian Hotel and the VI Government is completing major work along the waterfront from the fort down to the King Christian. Approaching Gallows Bay, developer Peter Zelke is acquiring and continuing a meticulous restoration and renovation of four buildings along Hospital Street. Here are some photos showing how these projects are coming along.
Below is a view from Fort Christiansvaern toward the beautiful restored facing of the King Christian Hotel. Over the past two years the VI Government has also replaced the seawall and a beautiful walkway has been constructed between the harbor side of the fort and the King Christian. Re-seeding of the park grounds is currently underway.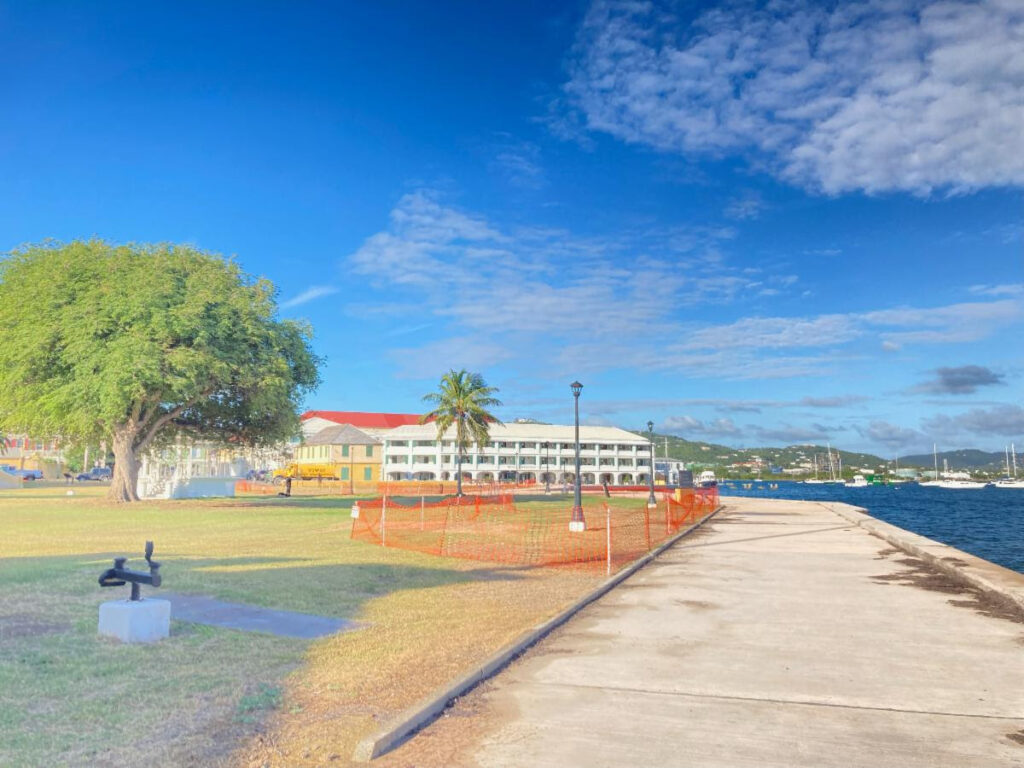 This photo below features the Great House on the south side of Hospital Street approaching Gallows Bay. Note the unbelievable larger than life size mocko jumbie bronze sculptures. The understanding is that this building will be a high end B & B when complete.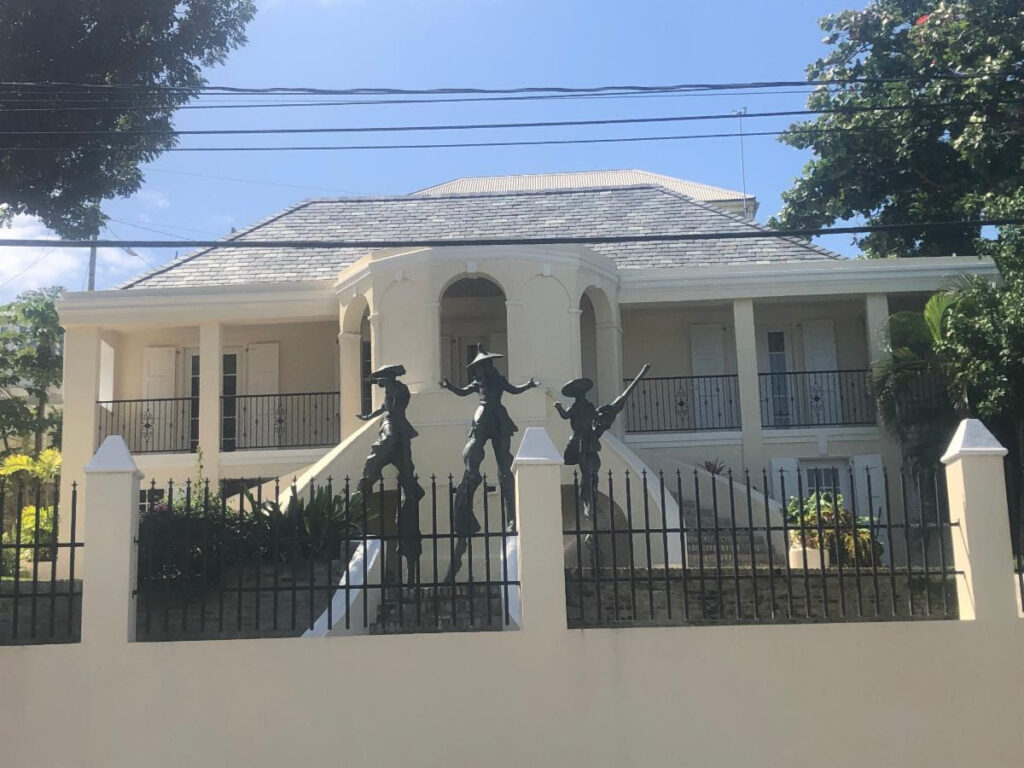 Next is the building on the north side of Hospital Street on which restoration was started this past summer. Every brick is being removed, hand scraped, cleaned and re-mortared back into place by local masons.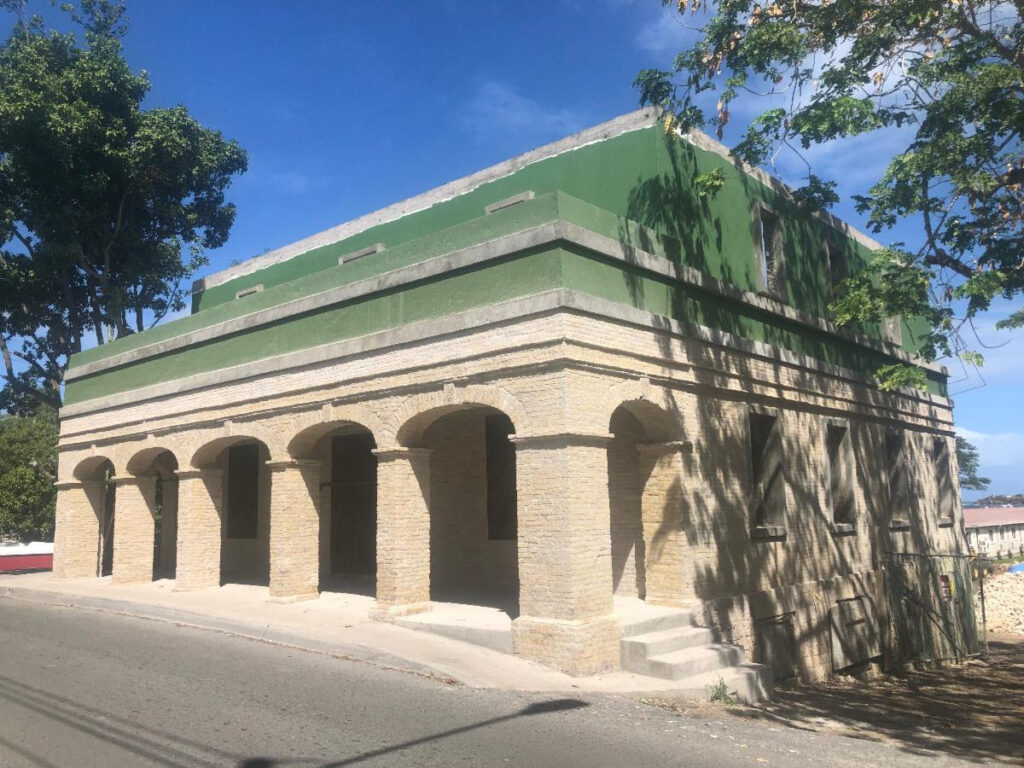 This building at the corner of Lobster Street and Hospital Street was most recently (many years ago) a Thai Restaurant and previously home to the now defunct "Miss V's" Hot Sauce. Exterior renovation appears complete but we do not know of the planned use.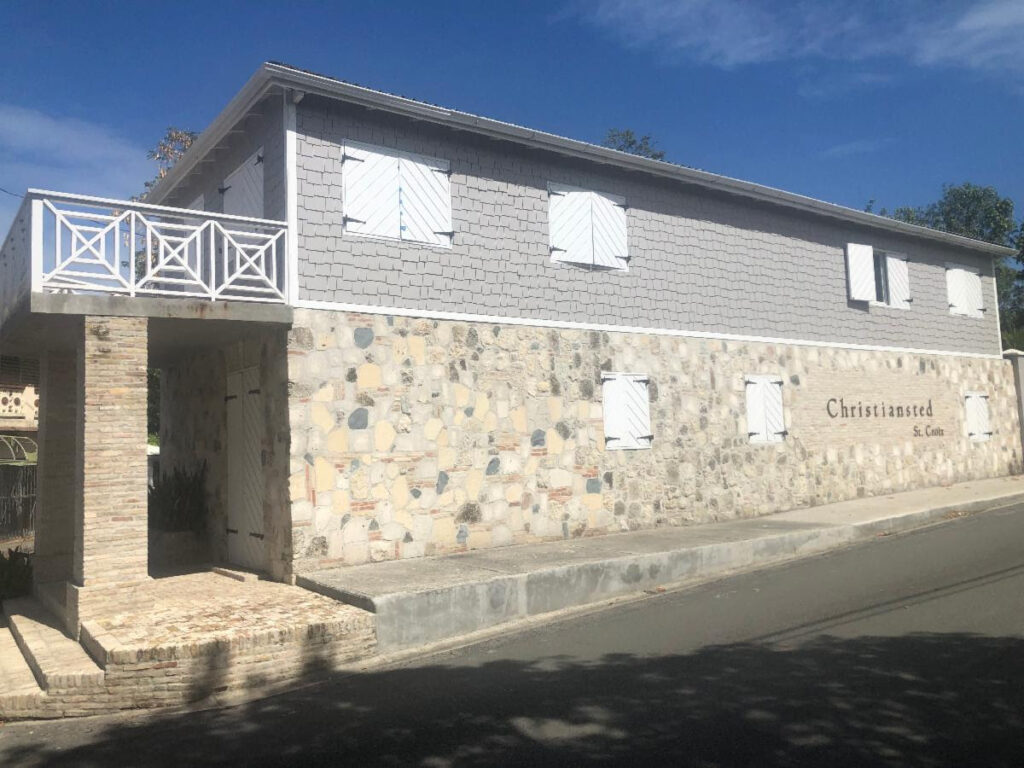 Restoration underway to the Great House on the north side of Hospital Street just east of Savant Restaurant.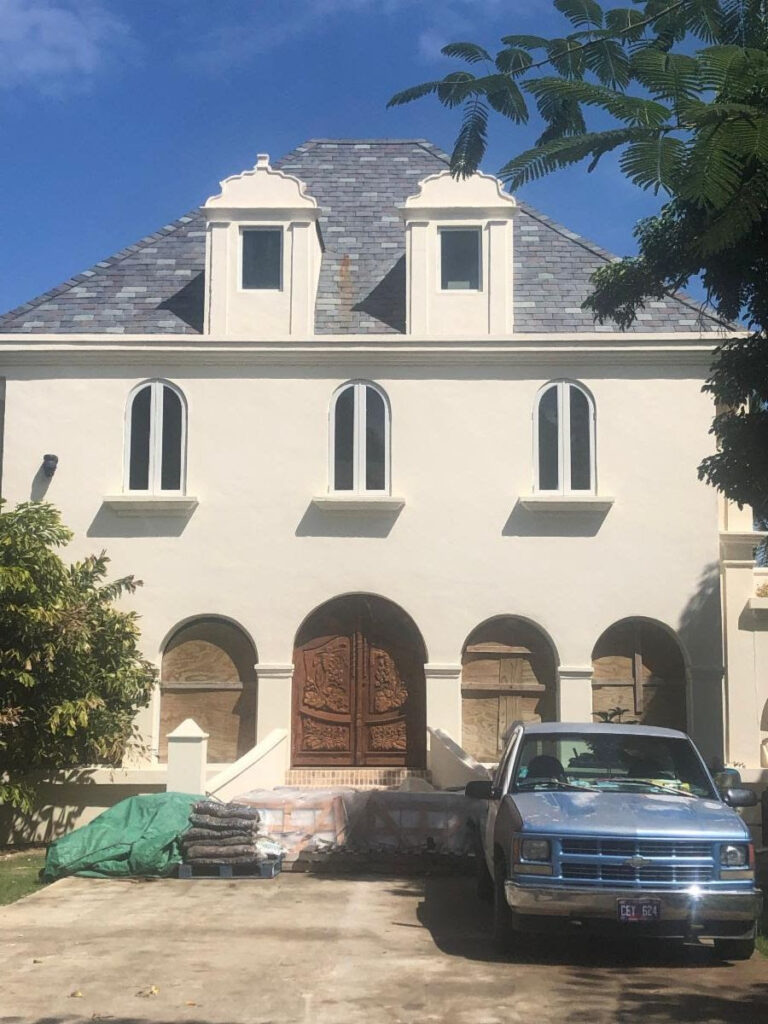 #onstcroix #stcroixusvi #christiansted #virginislands #caribbean #renovations #restoration #community