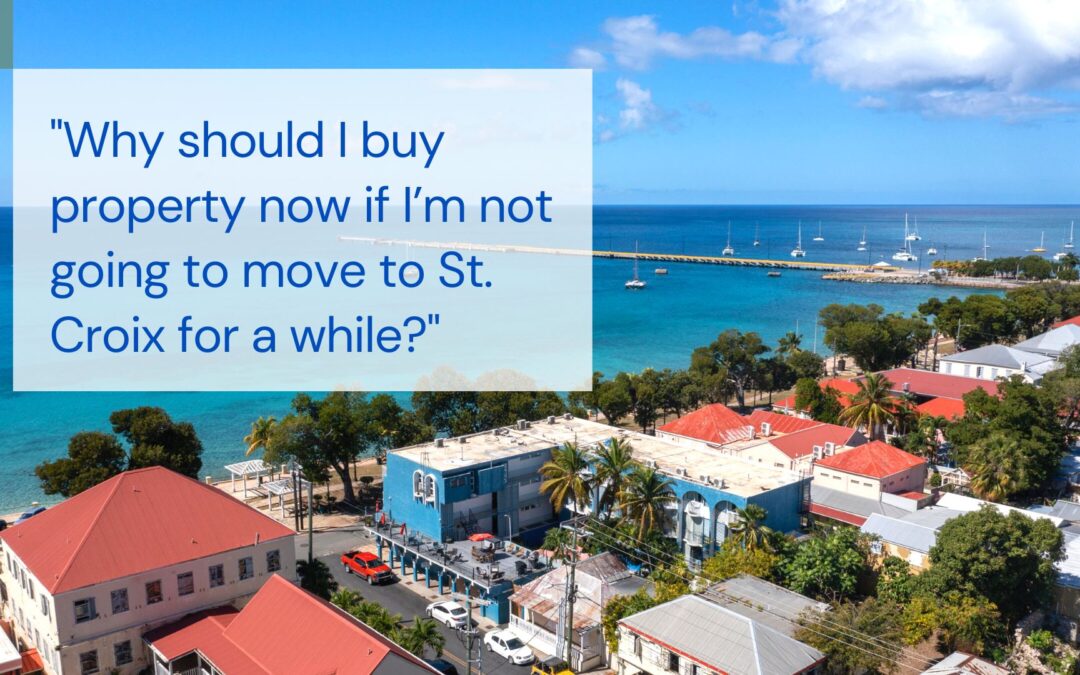 Published on our July 2022 Newsletter
Question: Why should I buy property now if I'm not going to move to St. Croix for a while?
Chris' Answer: St. Croix is a very diverse island. The east end is different from the west end. The north shore is different from the south shore. The more you move west, the more rainfall you'll get. Some people like living higher in the hills, and others want to be in flatter areas, or on the water. Sometimes it's important for people to be near the activities they like best, for example, eating at their favorite restaurants, diving, hiking, or just lying on their favorite beach.
Every property here is unique! It's rare that you'll see two houses that are the same. Even condos in the same complex will have different views. That's why our advice is that if you find a house, condo, or land which appeals to you, buy it now! If you wait, you will probably not find a property which is as good a fit as the property you didn't buy when you had the opportunity. If it takes you time to move here, you can rent a home or condo long-term, or as a vacation rental. Our experience includes years of property management. We are happy to share that knowledge with you and can steer you in the right direction.
#stcroixusvirealestate #realestate #realtor #stcroixusvi #virginislands #coldwellbanker #caribbean #homebuying