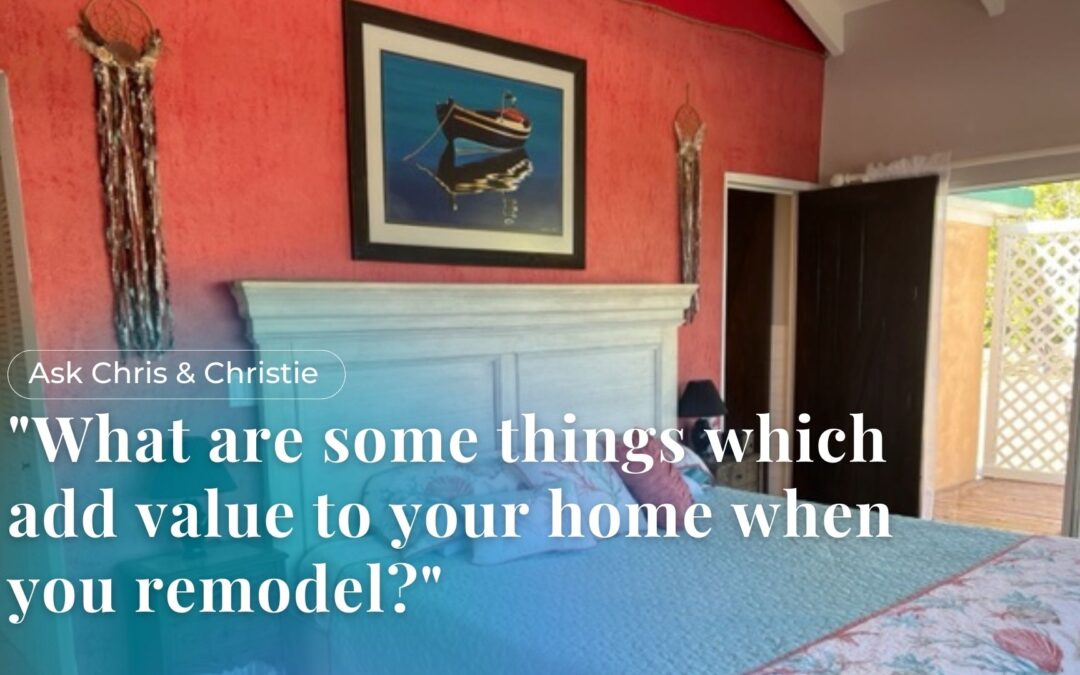 Published on our August 2023 Newsletter
Question: "What are some things which add value to a home in a remodel?"
Chris' Answer: When remodeling a home, consider the different ways you can increase value to the home:
REDECORATING – Redecorating is the most popular home improvement. Changing the paint color is a relatively inexpensive way to improve your living space. Other things like new accent pillows, area rugs, and artwork make big changes!
KITCHEN – Kitchens are often the main focus. You may not be able to afford a whole new kitchen but, for a relatively small budget, painting units or replacing cupboard handles or doors are great alternatives. Good lighting and clutter-free, clean surfaces will also make a big difference.
FRESH BATHROOMS – In the bathroom, re-grouting, eliminating all limescale and replacing fixtures are good options. Bathrooms need to look fresh and hygienic.
GARDEN APPEAL – If you have a front garden, spend a little time sprucing it up. Add plants in the flower beds or pots, and have a clear pathway. In the backyard, a well-designed garden can add a great deal of value. It should feel like an extra space for entertaining or relaxing.
THE FRONT DOOR – First impressions count, and the front door of your home can say a lot about the rest of the house.
LOOK SMART AND BE ENERGY EFFICIENT – Smart home technologies are increasingly important, along with solar or wind systems, to the value of a home. Statement systems like multi-room music platforms can also make a difference.
FIX SUPERFICIAL DEFECTS – Small problems and defects can create an impression of a house being run down or not well cared for. Things to look out for include: peeling paint, dirty walls, dripping taps, squeaky floors, doors or stairs, and moldy sealant in kitchens or bathrooms.