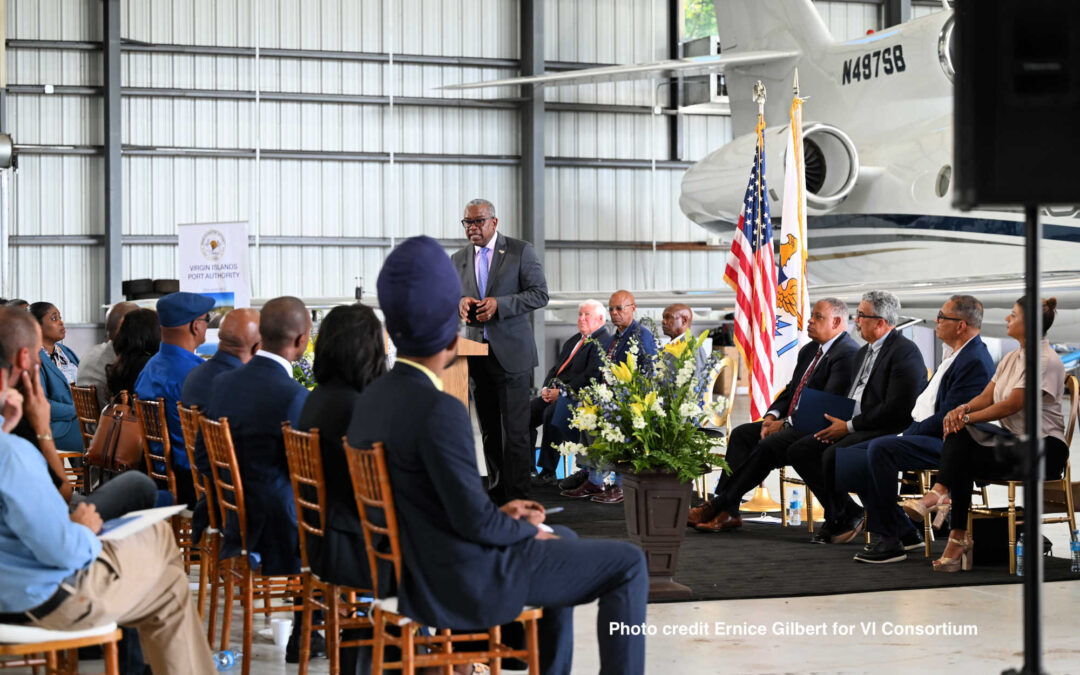 There is much excitement and anticipation surrounded the prospects for development on St. Croix! Recently, local officials gathered at an industry forum on St. Thomas and addressed an audience of over 60 professionals including airport operators, terminal developers, contractors, architects and investment bankers. St. Croix will be a key factor in the wider territorial development strategy due to the large potential for growth that exists. The Chair of the Virgin Islands Port Authority (VIPA), Willard John said "St. Croix is the future of development in the USVI".
At the forum, Governor Albert Bryan Jr. said "St. Croix airport has the most potential." The revamped Henry Rohlsen airport has completed phase 1 renovation of the domestic passenger lounge and additional private-public funded projects to modernize the airport terminals and infrastructure will be next. There are 400 acres across the road that creates "opportunity galore", for hotel and other tourism-related business as well as for cargo and other commercial operations according to speakers from VIPA.
In addition, the following expansion and redevelopment projects on island were highlighted by the Governor as "steady tourism development:
The sale and integration of King's Alley Hotel and King Christian
The recently opened rebranded Divi Carina Bay Beach Resort and Casino
Mahogany Run (in discussion)
Carambola Golf Course (in discussion)
To read full reporting on the VI Consortium here.
#stcroixusvi #usvi #virginislands #caribbean #hospitality #airportdevelopment #tourism